Seed Paper & Recycled Paper
I use only premium quality, eco friendly papers within my stationery range, with a choice of two main stocks for printing; luxury white 100% recycled card stock or plantable seed paper.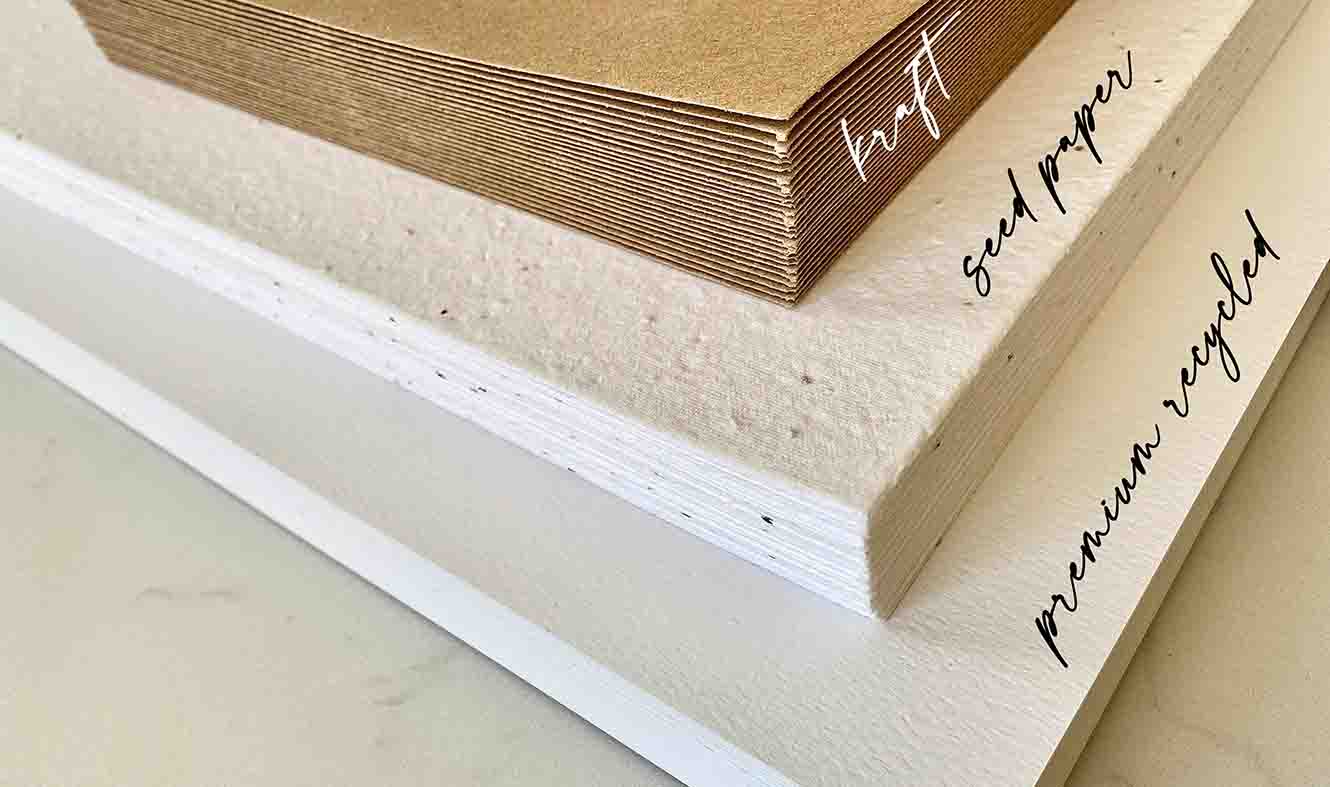 This 280gsm white card stock is 100% recycled although you would never know it. It has a gorgeous deckled texture, a luxurious feel and it supports the highest quality print result. This recycled paper has a lower impact on our planet in several ways; it not only saves deforestation but it uses approx 50% less energy to produce compared to new paper and the process of recycling emits fewer carbon emissions. Carbon is retained inside the paper when it is recycled rather than being released when incinerated or broken down in landfill sites. Win win really.
The plantable seed paper that I use is actually completely tree-free! It should also really be called 'seed card' as at 220gsm it has a weight more in common with a card stock. It is handmade using traditional techniques, from 100% pre-consumer waste cotton (which is completely biodegradable). It is then embedded with seeds and air dried to give the embedded seeds the best chance to germinate. The paper includes a lovely mix of Sweet Alyssum, Common Poppy and Black Eyed Susan – these varieties have all been named by the RHS as 'Plants for Pollinators', because they are rich in nectar – attracting butterflies, bumble bees and other insects. And they really do!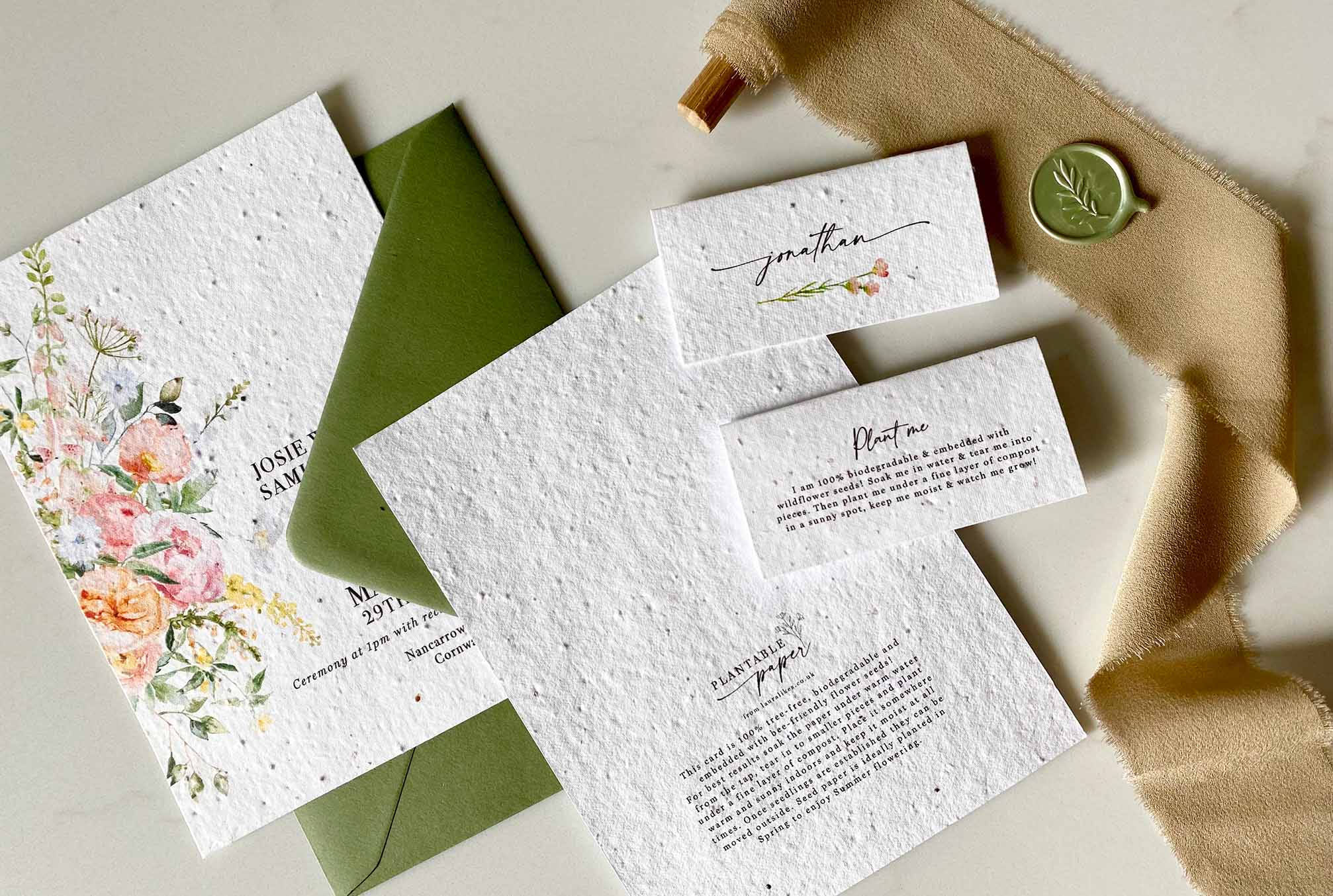 Seed paper designs work best when the texture of the paper is allowed to shine through. I will always avoid printing blocks of single colours onto seed paper as the uneven texture leads to patchy results, for this reason RSVP cards are printed exclusively on to recycled card. Seed paper products; invitations, service booklets, menus, timelines and name cards will always include planting instructions on the reverse so your guests know exactly how to grow them. For full instructions and to see the paper growing please see Seed Paper Planting guide here.
I offer 100% recycled Kraft envelopes as standard with all my invitation ranges. If you prefer the aesthetic of a coloured envelope, I have handpicked a selection of various shades which work well with my designs from the GFSmith Colorplan range – these papers are also sustainable, they have an FSC accreditation meaning the paper has been produced and harvested in a responsible manner.
Coloured FSC envelopes are provided at an additional cost detailed in the price list.