Sustainable wedding invitation papers and practices / Planting trees and supporting bees
With the exception of signage, all my wedding stationery is printed in house and I use a mix of 3 beautiful eco-friendly papers; for printing I offer a choice of premium white recycled card stock or plantable seed paper and I use recycled Kraft envelopes as standard.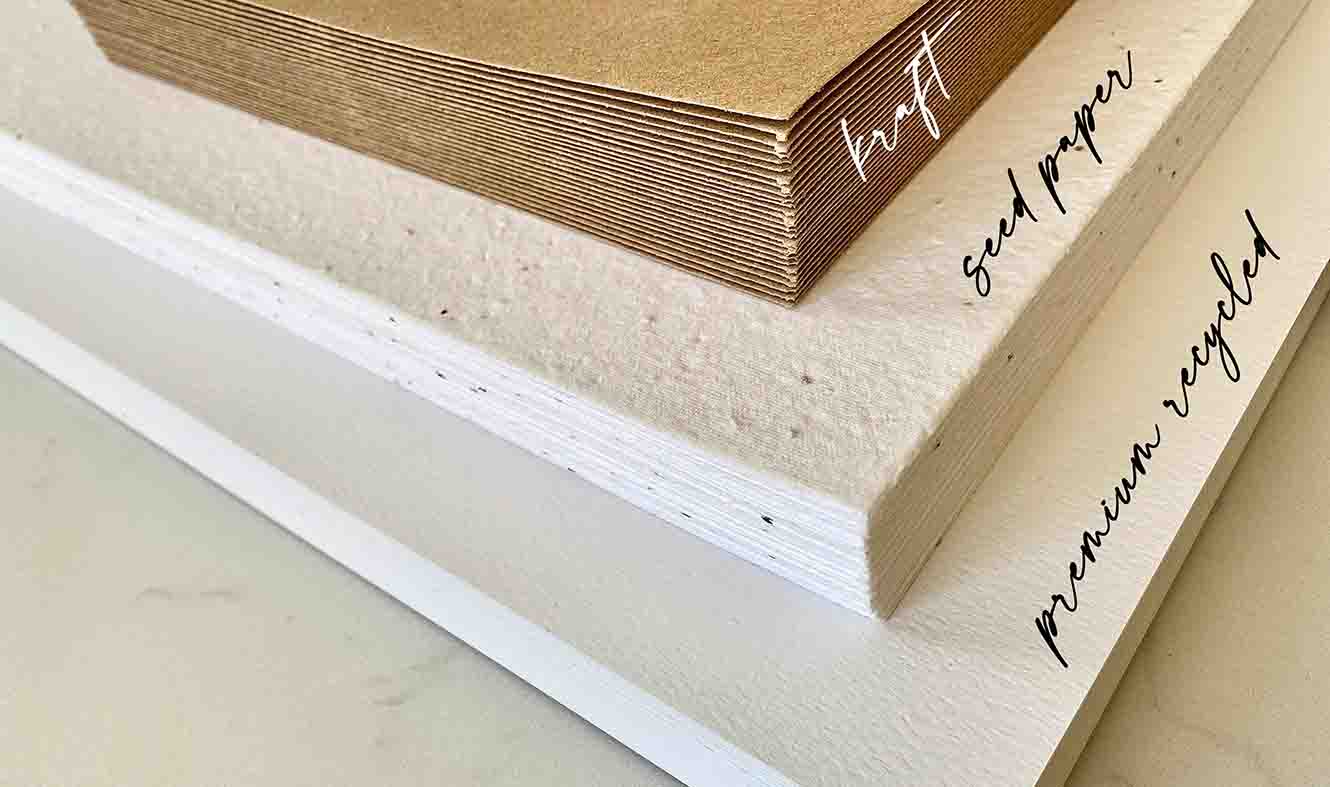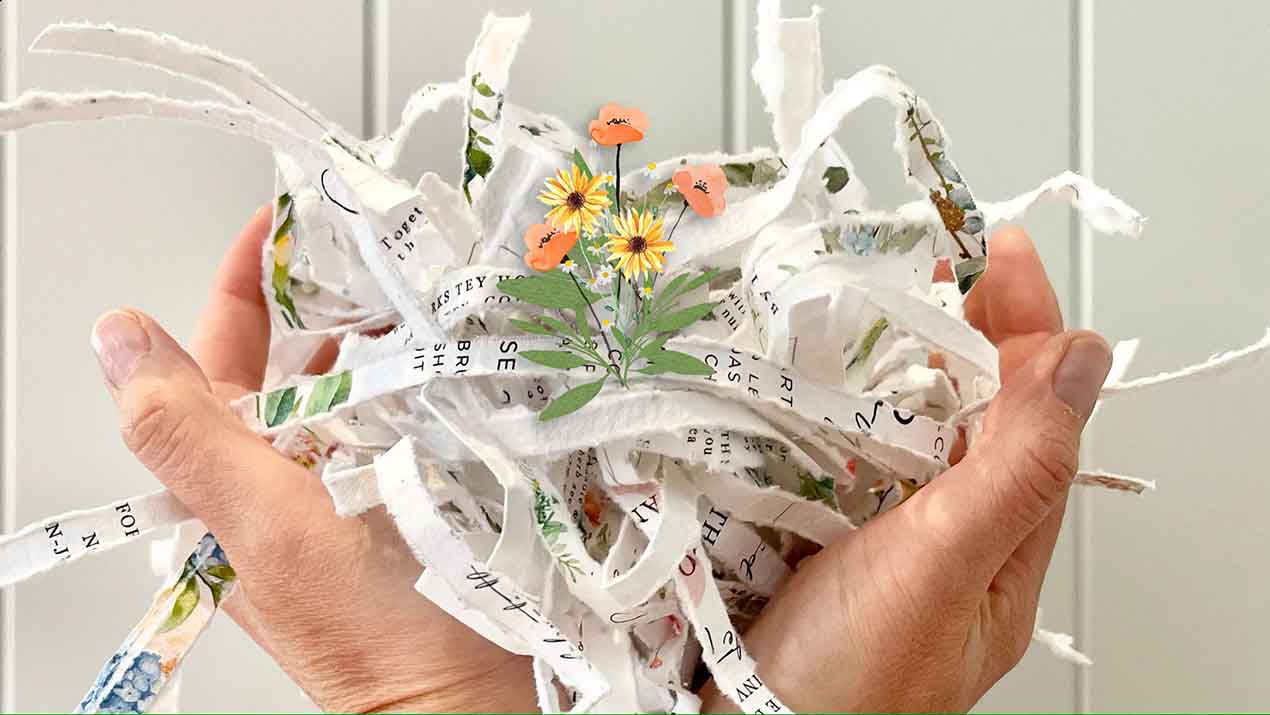 Green Production Practices
Within the production of your stationery every effort has been made to keep wastage to a minimum. Any off cuts or waste printed paper is in turn recycled, or shredded to create packaging and I also recycle all my Canon ink cartridges for the benefit of a local charity. Canon purport that 97% of each ink cartridge is recycled into other products.
I am proud to say that Laura Likes is carbon positive! Ecologi have calculated the carbon footprint of the business and not only plant trees in my name every month across the world and in the UK, but also fund world-leading climate change solutions to, more than, offset my impact. It's nice to think of the Laura Likes forest growing as my business does!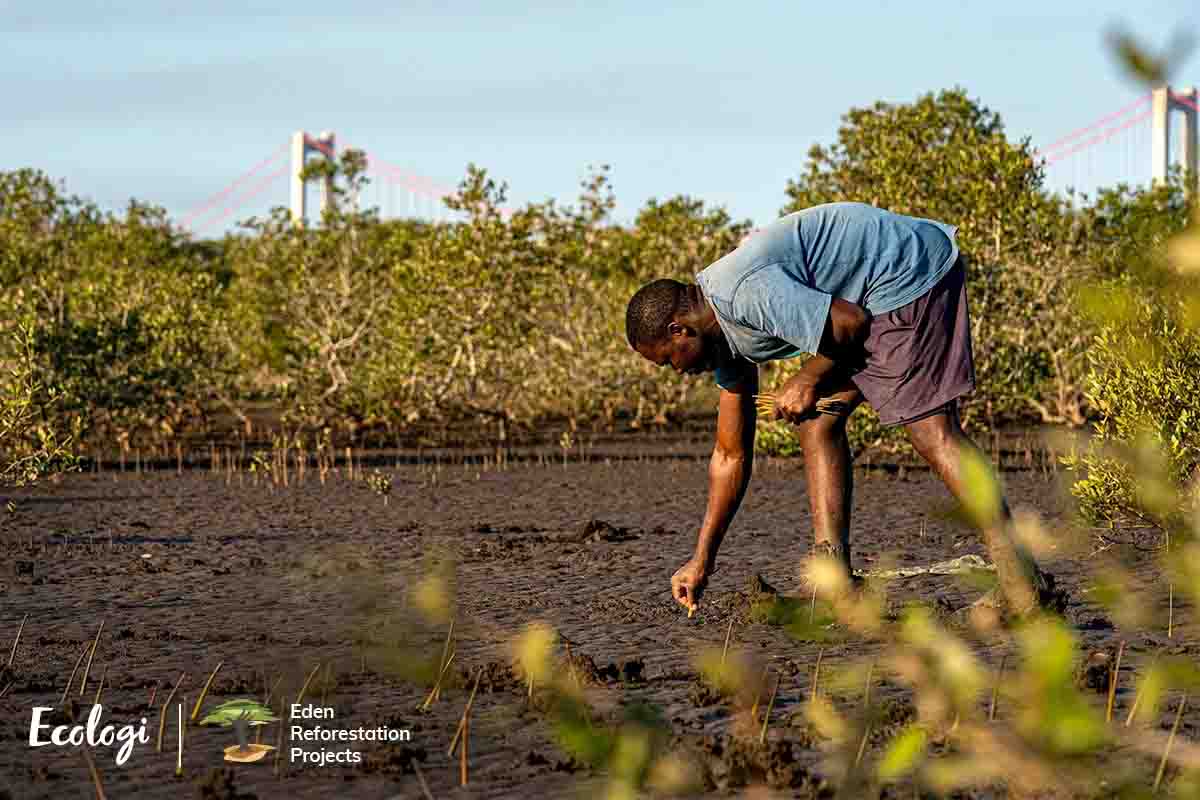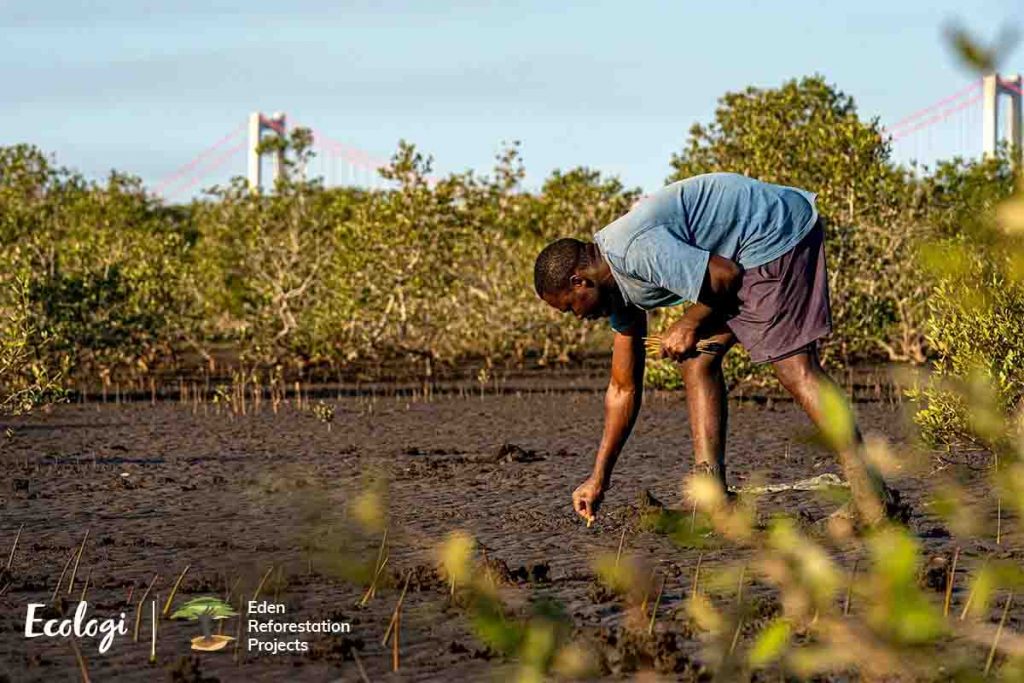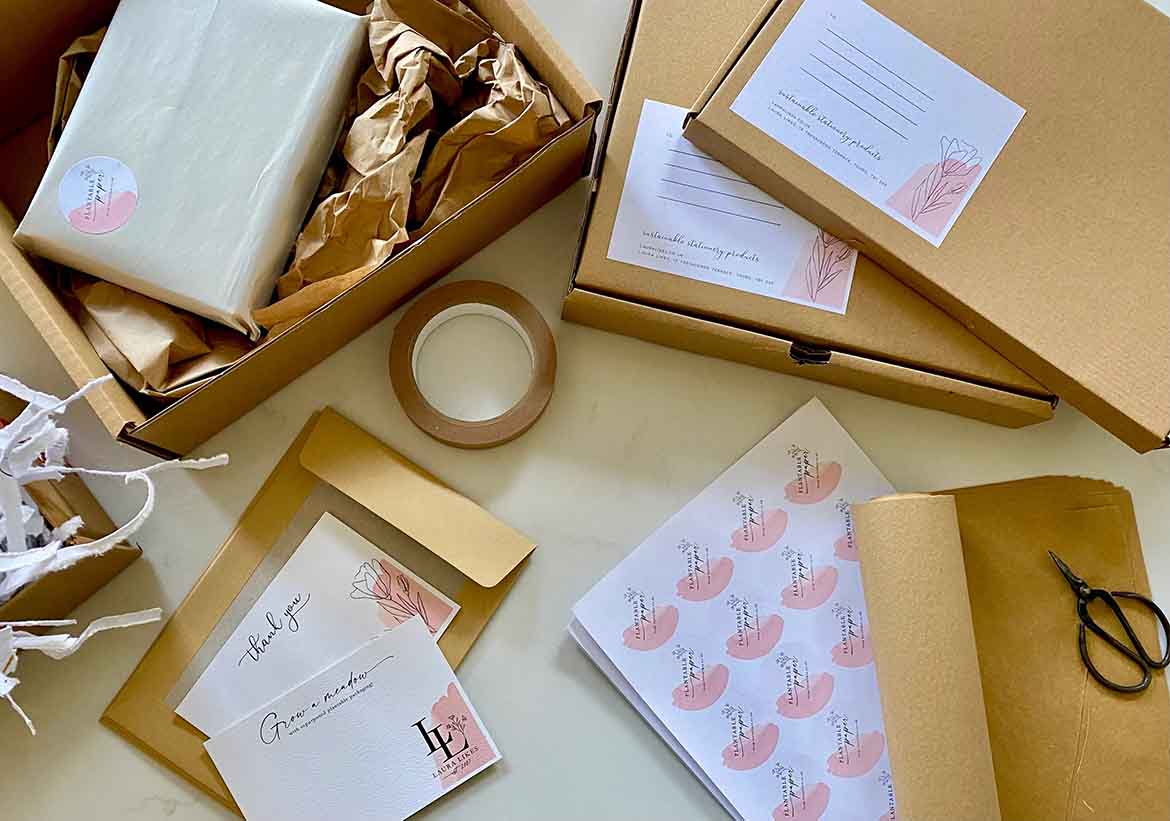 When you receive your order – be sure to place the packaging in your paper recycling because everything included in and on the box is 100% recyclable; no bubble wrap or polystyrene in sight here! Just cardboard boxes, paper mail bags, recycled tissue paper and paper tape. I will often also reuse packing paper I receive from my own environmentally conscious suppliers and have begun shredding offcuts of seed paper to create padding as it just seems too good to put in the recycling… Grow it if you can!