Let's make your sustainable wedding stationery dreams come true!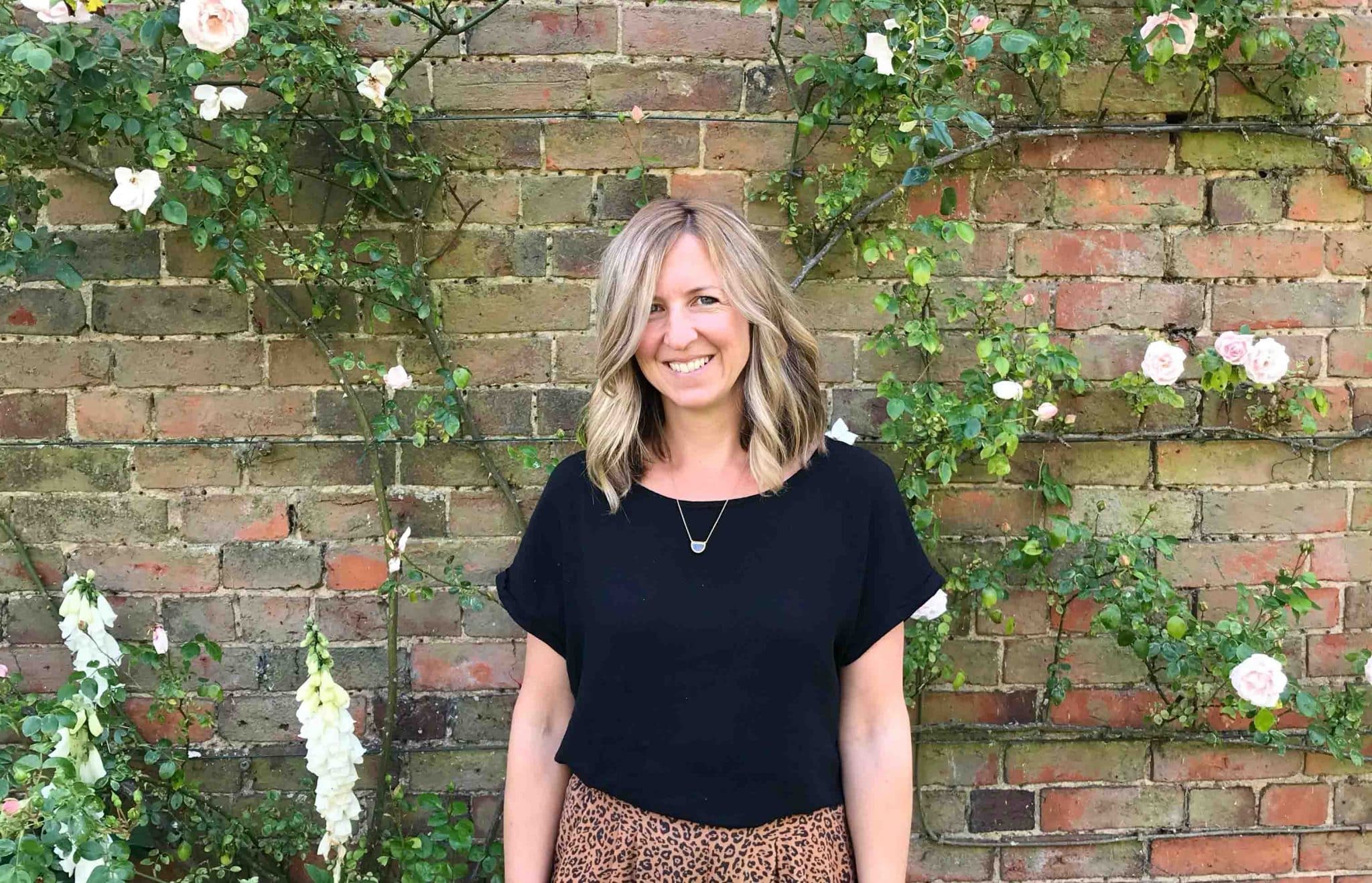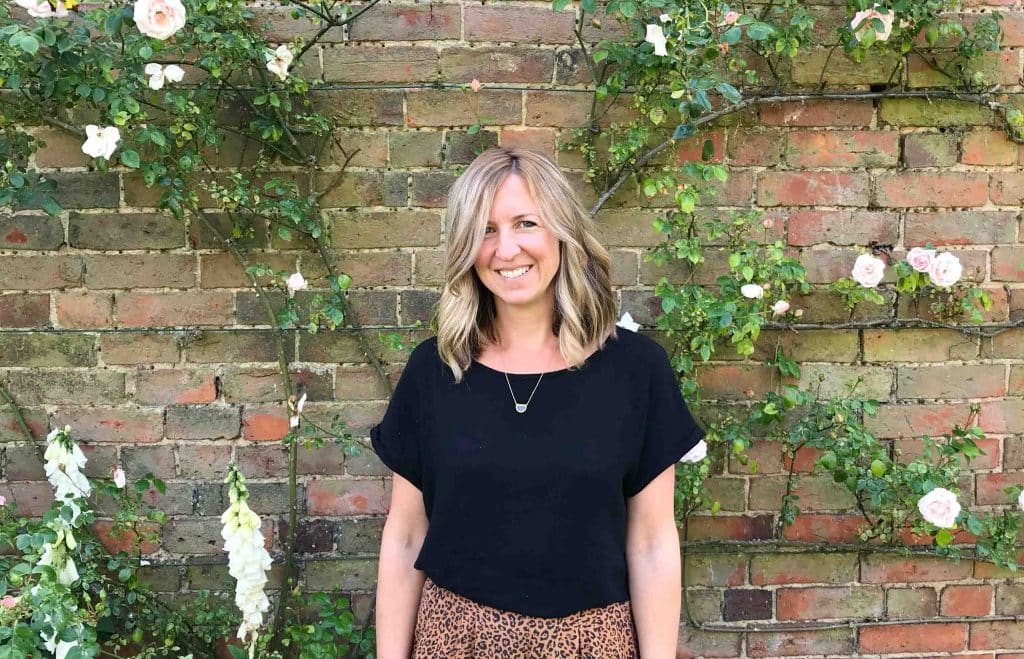 I'm Laura… a self-confessed flower obsessive! From my home studio in Cornwall I create unique, sustainable, floral wedding stationery for couples around the globe.
With 10+ years experience of creating bespoke wedding packages, trust in me to guide you through the process with ease and create the paper goods to perfectly compliment your day.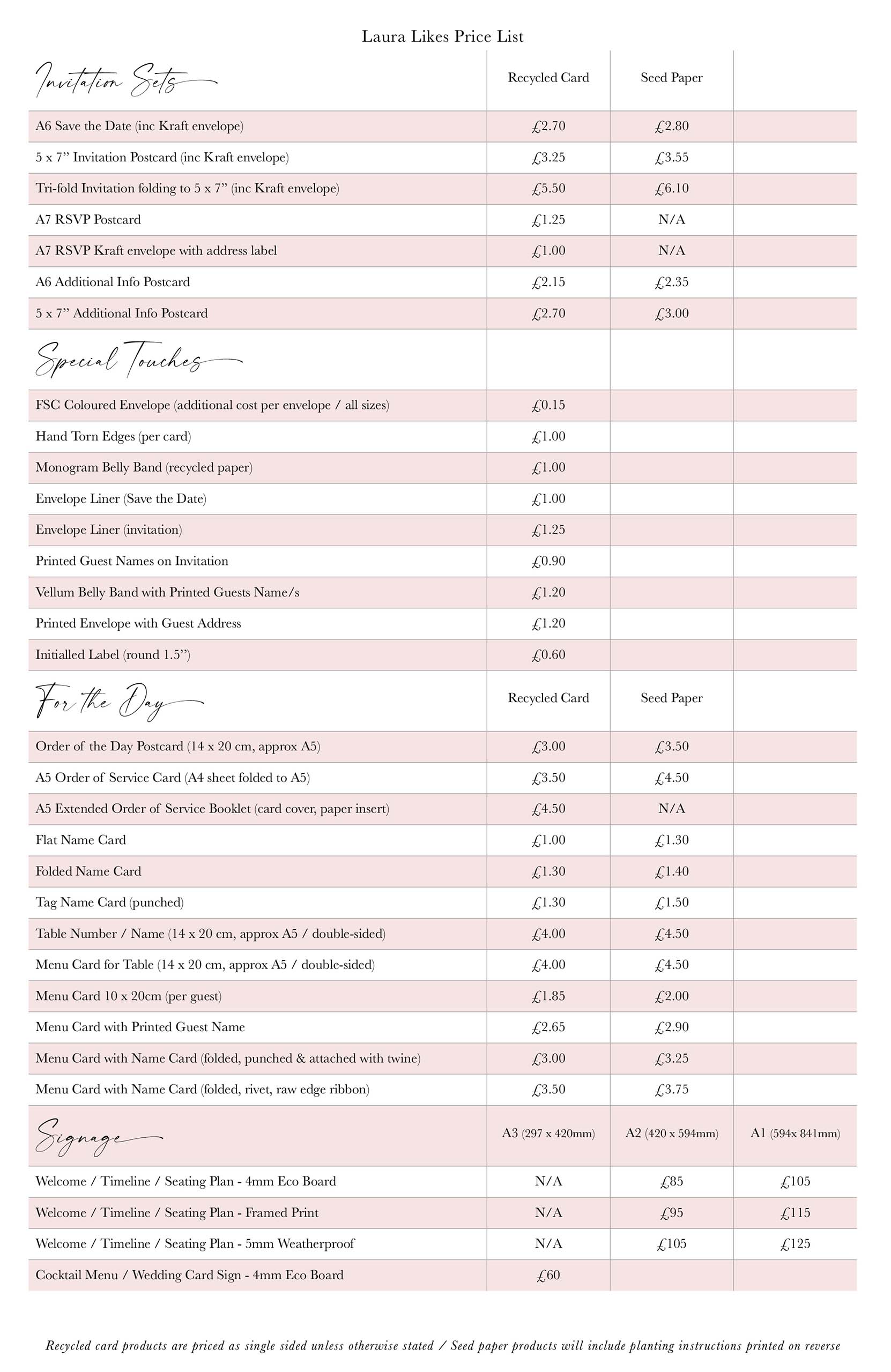 Get in touch to check availability and let me know your own timescale expectations. I work alone and booking my design & print services ahead of when you need me to start is often necessary, with certain times of the year busier than others. That said I will always do my best to squeeze you in! Don't worry if you don't have concrete numbers (or indeed ideas!) – I can advise and help you through every step of the consultation process.


Following your enquiry I will send you a comprehensive Welcome Pack and a Wedding Details Form to compile your invitation text. If booking ahead, I ask for a deposit of £50 and require payment within 48hrs to secure your agreed start date. This is deductible from your balance. Your Welcome Pack will include a detailed run through of the entire ordering process, covering bespoke artwork (more details below), approval of proofs, invitations, special touches and all areas of 'On the Day' stationery.


Whether you choose an existing design or commission a bespoke style, your stationery drafts will first be sent over to you electronically. Following receipt of these samples you will come back to me with your feedback/changes and then I will send back amended versions.


Once electronic drafts have been approved you will be offered the opportunity to receive a a paper sample/set or press on with printing your order in full.


I will send you an invoice for the balance and on receipt of payment we go to print!


Your stationery will then be posted to you via Royal Mail and will require a signature. Turnaround is usually 2-4 weeks from start date to receiving your stationery in the post.
I love to create bespoke packages and floral designs, be it making changes to an existing suite to reflect your colour scheme or designing something from scratch around your own dream mix of flowers. A picture speaks a thousand words and whilst I can work from a written list of flowers, the best way to convey your ideas to me is through images perhaps from your florist or that you have found online. I love receiving your floral inspiration!
Work on bespoke designs is charged at £30 per hour, this is in addition to the unit prices. The artwork fee for a bespoke invitation set usually sits around £120.00. Venue illustrations and maps are more. This is a one-off fee that covers the design of any further stationery (for the day/thank you cards etc) in a matching style. I will always be completely transparent about artwork charges before I begin work.